Yesterday was a hard day for me.  Without going into all the details, it involved some tears, a headache, and a day spent sitting around the house.  I watched 'The Princess Diaries' for about the tenth time amid all the depressingness and, as always, it cheered me up.  So I decided to write a blog post to figure out why. (You'd be surprised how many of these 'five reasons' posts I begin to write without actually knowing the reasons.)
The story is a timeless classic.
Classic Cinderella, that is.  Social outcast transforms into a graceful princess.  Of course, the road that parallels the transformation is full of goofs and mishaps and hilarity, but that only adds to the fun.  Because you know where the story is going to go (especially in rewatches, duh) you can sit back and soak it in.  I always think of TPD as a 'comfort food' kind of movie, a movie that's like a familiar pair of slippers – and that's mainly to do with the warmth and gentleness of the story.
Julie Andrews is magical.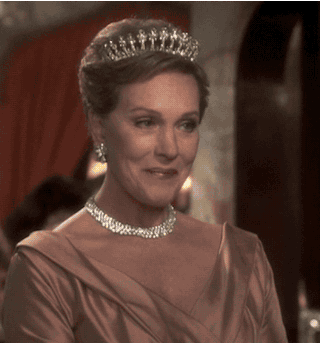 I literally shrieked (with delight! with delight!) when the Queen says, in PD2, "I've done a lot of flying in my day".  Because how is that not perfect?  Anyway, getting back to the first movie…I know Julie's Andrews' Queen Clarisse is different from book Queen Clarisse but come on!  It's Julie Andrews.  She can do whatever she wants with the character.  She makes every movie a million times better – including TPD.
It's so inspirational.
Who'd really want to see a film where Mia instantly accepts being a princess and flies straight to Genovia?  No one, that's who.  Watching Mia become the person she's meant to be gives us all a little boost of confidence.  There have been times in all of our lives where, like Mia, we've wanted to run away from our responsibilities.  I can't get over how inspiring the last ten or fifteen minutes of TPD is.  From Mia deciding not to escape, to Joe rescuing her, to the speech, to the foot-popping kiss…ahhhhh.
Romance!  Romance everywhere!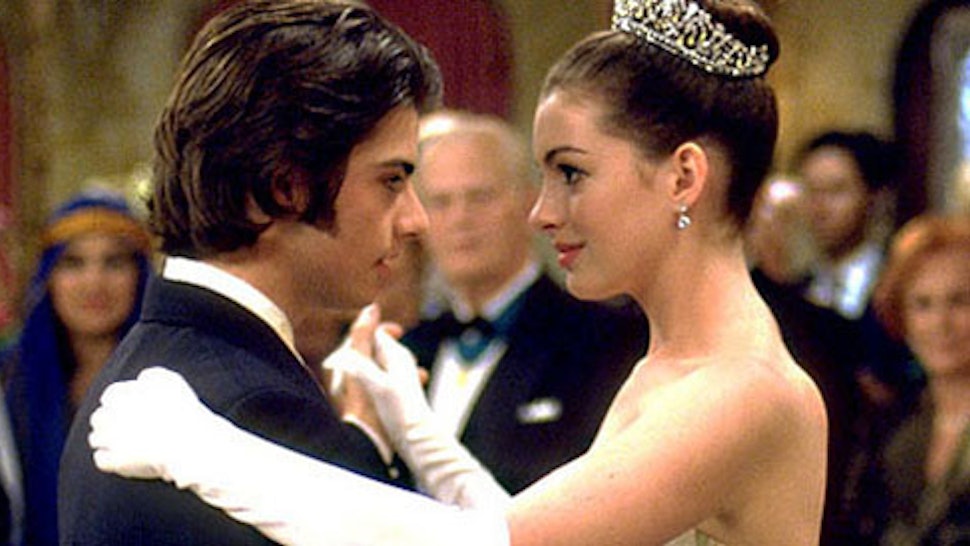 I'm still mad that the writers of PD2 brushed Michael off in the opening lines of the film.  He and Mia were suuuuch a great couple because, you know, he saw her when she was invisible.  They go through some ups and downs, but he still showed up at the ball for her.  LOVE IT.  Sometimes you just need a good, old-fashioned happily ever after.
(Also, Clarisse and Joe.  It's true love.)
There's just something about it…
I really can't explain the draw 'The Princess Diaries' has for me.  But if I'm feeling sick or down, I'll watch it.  Every time. (Well, this or 1994's 'Little Women'.)  Anne Hathaway and Julie Andrews are one of Disney's most memorable duos.  The soundtrack gives me all the happy feels. (Actually, everything about this movie does that.  But the soundtrack is very special.)  And at the end of the day…no one can make you feel inferior without your consent. -Joe (but also -Eleanor Roosevelt)
Have you ever seen 'The Princess Diaries'?  Is it one of your favorite films?
Eva
P.S. Joe should have gotten his own paragraph.  Because he's actually the best.
P.P.S. Lily is awful and I hate her.
P.P.P.S. I should have mentioned the humor, too, because it's golden.